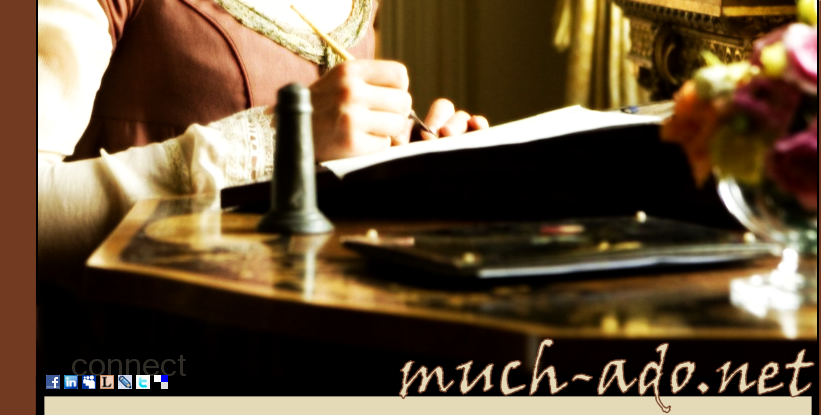 Site maintained by DeeDee Baldwin, a 28-year-old graduate student and archivist from the southern US. I can be reached at
edeainfj {at} gmail.com
.
Why "much-ado.net"? Because I'm a literature nerd, and I love Shakespeare. My favorite play is Twelfth Night, but I thought much-ado had a nice ring to it. I also love that it implies "...about nothing," which is basically what my site is. ;)
My website has been around in different forms since 1995, from my high school's server to Geocities and now here. The domain was purchased in July 2001 and is hosted by a company I don't recommend, so I won't mention it. All my other sites are hosted by the great Dreamhost. I play around with Notepad, Jasc Paintshop Pro, and Meracl Imagemap Creator.
The current layout features a still from the wonderful BBC/PBS production Miss Austen Regrets, starring Olivia Williams as Jane Austen.

Link me?